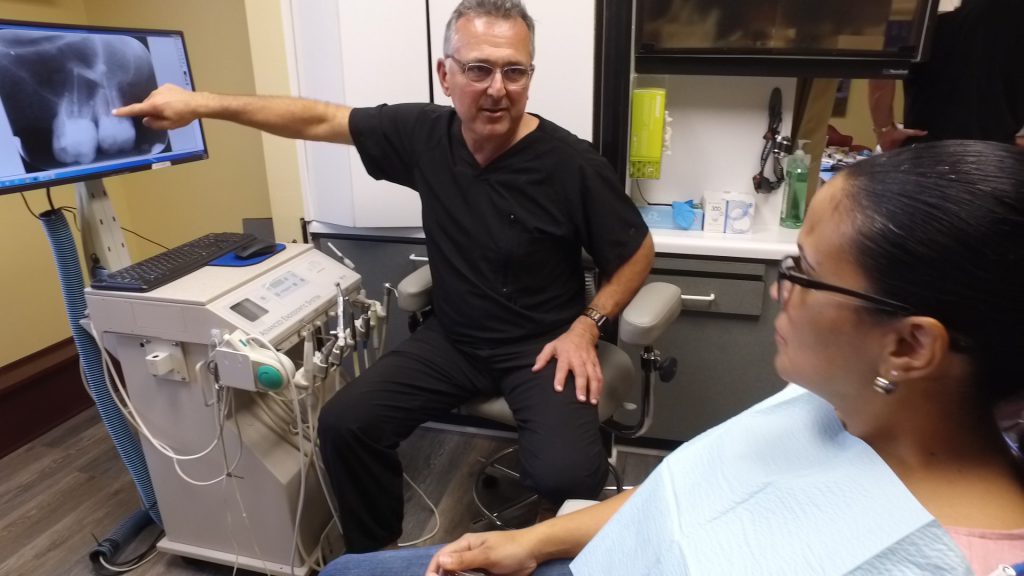 We Offer Pain Free Root Canals
Dentophobia, also known as dental anxiety, dental fear, and odontophobia, can all translate to having an powerful fear of visiting the dentist. People who suffer from dentophobia typically have had a traumatic dental experience in the past. However, you do not have to have gone through a scarring understanding to fear having a part of you poked at with sharp metal tools, because no really enjoys the thought of going to the dentist. In fact, it is not uncommon for many individuals to avoid or put off going to the dentist due to this anxiety. Now you never have to put off important dental care again!

At Mark Dreyer, DMD, we specialize in pain free root canals through IV sedation endodontics. While dental treatments have gained a reputation for being extremely painful and therefore intimidating to most, with us that fear and anxiety can be shed away. Brushing off having your teeth professionally taken care of can have a substantial harmful and sometimes damaging impact on your oral health. In some cases, if left untreated, infection can lead to gum disease, an abscess or even the need to have teeth pulled. At Mark Dreyer, DMD, we offer care unmatched by any others in the area.

While we do not offer IV sedation to all of our patients (patients must be over age 16 and meet certain health criteria) we do offer the treatment for patient's safety during their root canal visit. During your consultation for your procedure, we will go over and review your medical history with you and evaluate if you are a good candidate for receiving a sedative pill to ingest before your treatment visit.

With this sedation pill, you will begin to relax and within the hour an IV catheter will be administered. From there we can control the sedation and help make you sleepy without actually putting you to sleep. This moderate form of sedation allows you to become quite sleepy but always remain awake during your procedure. Other office's may offer deep sedation which puts you completely under. With moderate sedation it is most likely that you will have an amnesia effect and not fully remember your visit to our office or the procedure itself. Once the treatment is completed and we make sure all your vital signs are good to go, your companion, friend, significant other, or mom (honestly, whoever makes you feel safest with their driving and maybe get you some ice cream on the way) will assist you out of our office and back home.

Our team wants to make sure that you feel safe when stepping into our office. Dental care should not be put off and should not be something to fear. Who doesn't love a shiny, beautiful smile?! And now you can feel at ease with getting the treatment you need at Mar Dreyer, DMD. We plan on taking care of you, so give us a call today to schedule your consultation to see if IV sedation for your root canal is right for you!