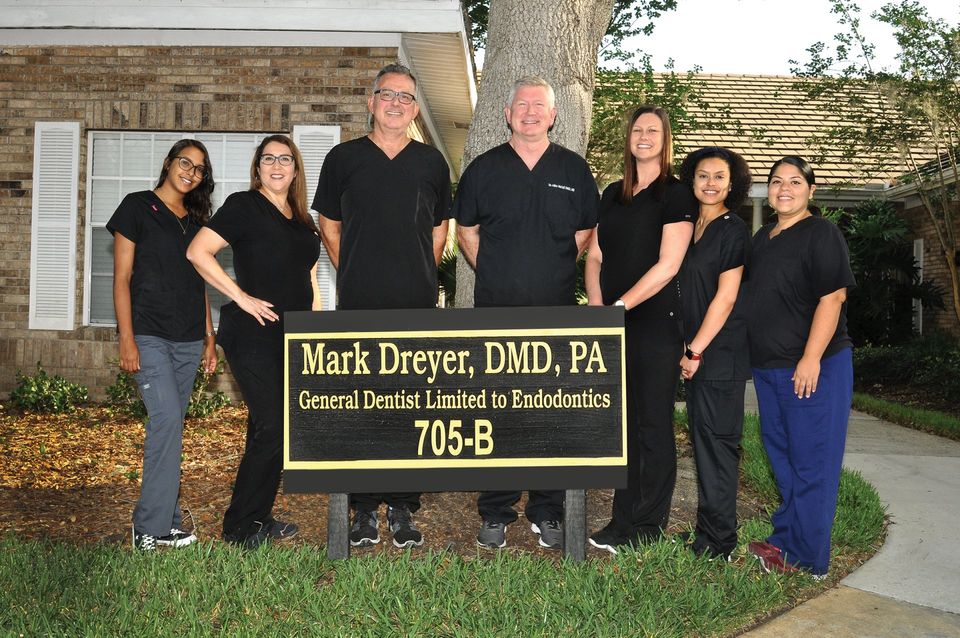 Going to the dentist seems to be that one appointment that no one really likes making. It is almost more of a chore to sit in that chair and have someone poke around the inside of your mouth. At the offices of Mark Dreyer, DMD, however, the experience is considered a relaxing spa treatment than a chore rivaling cleaning the toilet or washing the dishes. Mark Dreyer, DMD, and his expert staff make it their top priority to make their patients feel as relaxed and comfortable as possible. Implementing the Golden Rule (treat others as you would like to be treated) they see each patient as family and welcomes them into our living room to sit and enjoy for a bit.

The majority of the patients that are seen at the offices of Mark Dreyer, DMD, are typically in pain so why wouldn't you try and make them as comfortable as possible. Most procedures that are done here are able to be seen to and fixed in one visit. They are never too long or, thankfully, too painful for our patients. Many testimonials from patients revealed that a lot of them had some trepidation or uneasiness with dentists before coming to Mark Dreyer, DMD. Starting the practice in 2000, that focused more on specific procedures such as root canals and other endodontics has only enhanced their practice and gained them even more experience with these specialties, averaging in over 1000 per year. That number may make you think they are just a root canal factory, more interested in your money rather than their patients' health and well-being. However, because they have been able to focus on these specific practices, practically perfecting them, which turns around saving time, getting more patients seen to… you see where this is heading.

Mark Dreyer, DMD, and his team is committed to providing excellent endodontic services to all their patients while placing them in a relaxed and enjoyable atmosphere. They have an understanding that not everyone likes going to the dentist's office and try to make the environment as soothing and comforting for each patient as possible. They excel at creating a simple and painless experience that makes patients keep coming back for all their Kissimmee endodontics and treatments. 

For those that are still nervous for visiting their offices, they now offer multiple forms of sedation including nitrous oxide and IV moderate sedation. These help to medically relax inducing you into a sleep like manner. Bonus, it does have some amnesia like effects so you may not even remember the majority of your visit anyway!
Having dental procedures, including regular cleanings, is important for your overall health and well-being. By neglecting your teeth's needs could cause severe problems later in life. Having them examined regularly can help to prevent some of these problems from ever happening. Mark Dreyer, DMD, and his wonderful staff are here for any and all of your needs, call and schedule an appointment or consultation today.